From chronic illness to chronic motivation
CCO Blog Team
Insights & Perspectives
5 minute read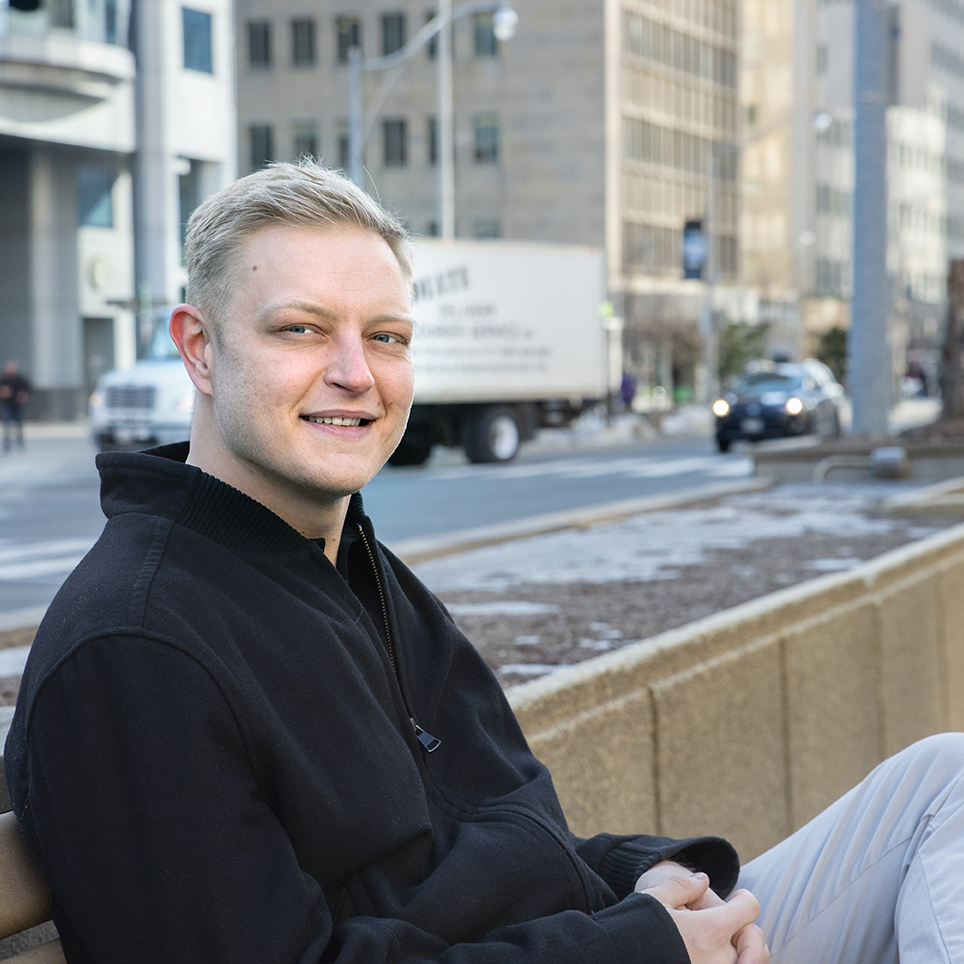 Nate B. has chronic kidney disease and has been on dialysis since 2014. But he doesn't look or act like someone who is ill. On the contrary, he says he feels better in his mind and body than ever. And he wants more people with kidney disease to join him in living their best life possible.
Nate's kidney disease story did not begin on this positive note. He was just 18 years old when doctors told him he had scarring on his kidneys. Although he had watched his father live with complications due to end-stage kidney disease, Nate says he did not understand the seriousness of his condition or follow his doctor's advice to eat healthier and quit smoking. "I didn't really believe I was going to end up like my dad, who had two kidney transplants and lived through many years of hemodialysis. When my kidneys failed when I was 22, I was absolutely shell-shocked," he says. 
Much of his first year on hemodialysis was spent in crisis mode. Only two months after Nate's kidneys failed, his father passed away at the age of 49. For months, Nate's blood pressure remained dangerously high and he suffered through terrible migraines, nausea and kidney pain. When a series of seizures landed him in intensive care, his healthcare team finally found the right combination of medications to control his blood pressure, which relieved his pain. 
After this initial health crisis, Nate realized he had a decision to make: sink or swim. "To sink, all I had to do was believe that because I was 'sick' I could take it easy on myself. Instead, I decided I wanted to try to live fully."
He became an active member of his care team, learning all that he could about his condition and treatment, including how to self-cannulate.
He also started improving his lifestyle: eating healthier, quitting smoking, becoming more physically active and focusing on what brings him joy. Nate became a certified yoga instructor in 2018 and ran both a half and full marathon. He makes the most of his time on hemodialysis, which he does in centre at Windsor Regional Hospital, by exercising using a fitness plan he created for himself, meditating, reading and writing. All this has led to a marked improvement in his mental health. "I've taken a negative and turned it into a positive," he says. "My chronic illness has become chronic motivation."
Nate wants to inspire others to take an active role in their care and discover what they can to do feel better, whether it's a five-kilometre run, a 10-minute walk or just getting out of the house to meet friends. "If I can run a marathon, then maybe others will decide that they don't need to be limited by their kidney disease either," he says. He dreams of launching a non-profit organization to support others living with kidney disease and is currently developing various tools and strategies.
To have an impact on the kidney care system as a whole, Nate volunteers as a patient advisor with the Ontario Renal Network (soon to be part of Ontario Health). Through this work, he has contributed to the development of several initiatives, such as symptom management guides and the Ontario Renal Plan 2019 – 2023. He is particularly happy to see that the renal plan includes goals to support people who want to take an active role in their care and to address the mental health impacts of living with kidney disease.
Now 28 years old, Nate's future is full of possibilities.
"I have found a lot of joy, not a lot of limitations, with chronic kidney disease," he says.
---
The Ontario Renal Network is looking for patients, family members and caregivers with experience in the Ontario kidney care system who want to share their unique perspectives to help make a difference for others. Read more about becoming a Patient and Family Advisor.