Home Dialysis
Home dialysis is when people with end-stage kidney disease perform dialysis in their homes, either on their own, or with help from care providers or family members. While the treatment can be done in a hospital or community setting, dialysis at home can lead to better quality of life and greater independence.
Purpose
We promote a community-first approach to kidney care by putting in place the infrastructure and services for home dialysis in Ontario. The aim is to have 28% of patients dialyzing at home by 2019.
Major Initiatives
Feature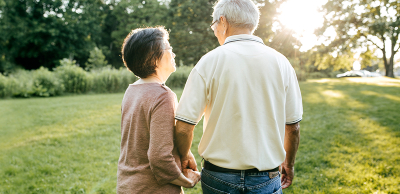 Exploring Opportunities to Grow Home Dialysis in Ontario: Provincial Site Visit Report
This report summarizes themes of key successes and challenges in growing home dialysis, as observed through site visits to Regional Renal Programs across Ontario.
Assisted Home Hemodialysis: Pilot with Personal Support Workers
To better support patients with home hemodialysis, we started a pilot project at 8 hospitals across Ontario. Personal support workers are trained to help people with hemodialysis at home, the same way family members would be trained. The results of the pilot will contribute to a long-term strategy for assisted home hemodialysis.
Assisted Peritoneal Dialysis: An Integrated Dialysis Care Model
We support Regional Renal Programs in adopting integrated dialysis care models for assisted peritoneal dialysis care delivered in patients' homes and long-term care homes across Ontario. The models aim to improve the patient experience and provide equitable access to these services.
To learn more about this initiative, see Integrated Dialysis Care Models.
Home Hemodialysis Utility Grant
With our Regional Renal Program partners and the provincial Patient and Family Advisory Committee, we developed the Home Hemodialysis Utility Grant to offset the added utility costs for patients doing hemodialysis in their homes. Any patient on home hemodialysis since April 2017 is eligible.
Home Dialysis Attrition
We completed an analysis on attrition from home dialysis to understand the challenges of getting people to start and stay on home dialysis. The results will help us improve the quality of care.